Alright badgers….
I'm going to let you in on a little secret.. one of my FAVE weeks at Brock is coming up really really soon. WELLNESS WEEK!!! If you're not really sure what wellness week is, basically it's the week before exams start. This week is dedicated to students and ensuring that they are "well" in all the appropriate categories. This can include emotional, physical, spiritual, mental wellness.
Wellness week is just one of the reasons why I LOVE Brock.. I mean what other school dedicates a WHOLE week to students to make sure they are prepared and rested before exams.
There are a lot of different events/giveaways that happen during wellness week. So I'll just list some of my favourites.
Free massages !?!?!? I mean what….now that's something you gotta take advantage of after that 3 hour lecture on the history of Education.
Or what about Free Breakfast.. That's one of my favourite parts of Wellness Week. If you knew me, you would know that I cannot go without breakfast.. AND with the busy student life, sometimes there's no choice but to miss it. But with Wellness Week at Isaacs, it's amazing to have the chance to have a full, hearty breakfast!
Or who doesn't love FREE cupcakes.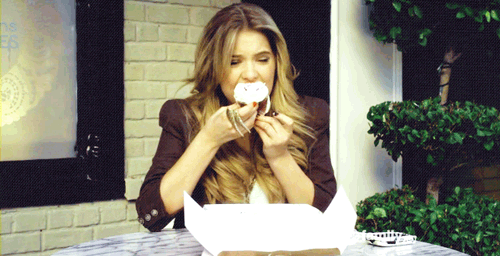 And then there's always everyones favourite part of Wellness Week, the puppy room! At the Kenmore Center from 10-5pm you'll have a chance to relax and smile as you join the puppies! Some other options you can take advantage of during Wellness Week are giveaways like "free garlic bread and gum", fitness events such as Yoga and expressfit, as well as burrito eating contests, open mic nights, music trivia.
I know, I know, now I've made you way to excited to come to Brock for wellness week that you're not going to focus at school.  But you're so close future badgers ! Just a couple more months and you'll be that much closer to starting your university career at Brock.
Until next time !!!