Being a 4th  year student I feel like I have dealt with my fair share of stress. For instance last week I completed six assignments and felt like I had zero time to do anything fun. Here are some little tips and tricks for things I do when I need a break from homework or when I am stressed.
Things I do to forget about stress:
1. Adventures
My roommates and I like to go for adventure at least once a week to allow us to forget about all of our assignments. Some fun places we have gone is pumpkin farms, hiking to Decew Falls  (click here to read my blog post) , shopping at the new outlets in Niagara ( see website ) , and getting the best donuts in St Catharines Beechwood Donuts




Additionally if you want to see more places to go on adventures around Brock  a fellow Brock Ambassador Meaghan  has written about her adventures during her breaks from the textbooks

2. Baking
My roommates and I love to bake especially when we are stressed because we get to enjoy our bake good afterwards. Some of our favourites is sugar cookies so we can decorate them afterwards.
3. Colouring
One of my favourite ways to relieve my stress is to colour!  Now there are colouring books that you can buy that are designed to reduce and manage stress.
4. Dance Party
Having a dance party by yourself or with roommates can be not only fun but allow you to get out that built up stress and anxiety
5. Going to the gym to sweat it out!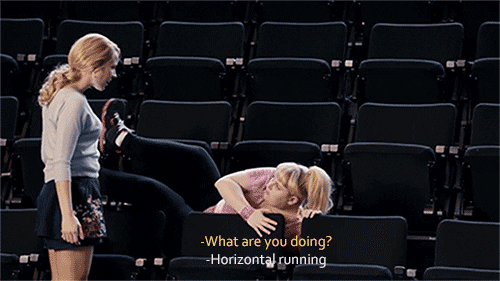 Brock has a gym Zone Fitness Centre with the state of the art equipment which includes 50 pieces of cardio equipment           (treadmills, elliptical,  upright bikes, indoor rowers, Strength training equipment, and full set of free weights, and a 200m track). Additionally included with the Zone  but also many free classes included in your tuition such as spin classes which are my favourite, aqua fit , call of the booty, distress stretch, full body fit https://brocku.ca/recreation-services. If you don't feel the most confident you can receive one free orientation session per year!
6. Watching a your favourite show
Having a show to look forward to allows you to have a designated time to stop what you are doing to have a break. If you are planning on starting a new Netflix's series beware you may get sucked into watching the entire season in 2 days! I am guilty of doing this more than once. If you're looking for a new series to start I highly suggest "How to Get Away with Murder", but beware its addicting!
7. Drinking tea
Another way to distress is drinking tea, my favourite is from David's Tea and listening to anything by Ed Sheeran
8. Just a phone call away
Lastly if you are really stressed the best remedy may be to call your best friend or a family member to catch up with them.
Best of luck Future Badgers